The water treatment market is becoming increasingly crowded, with each company claiming to provide the 'best' water treatment service and '100% Legionella control'. Therefore, choosing a water treatment modality can be a struggle for facilities and estates managers. With this in mind, we've pulled together a blog that details how exactly ProEconomy and our water treatment and management service stands out from the water treatment crowd.
Tetras Water Management System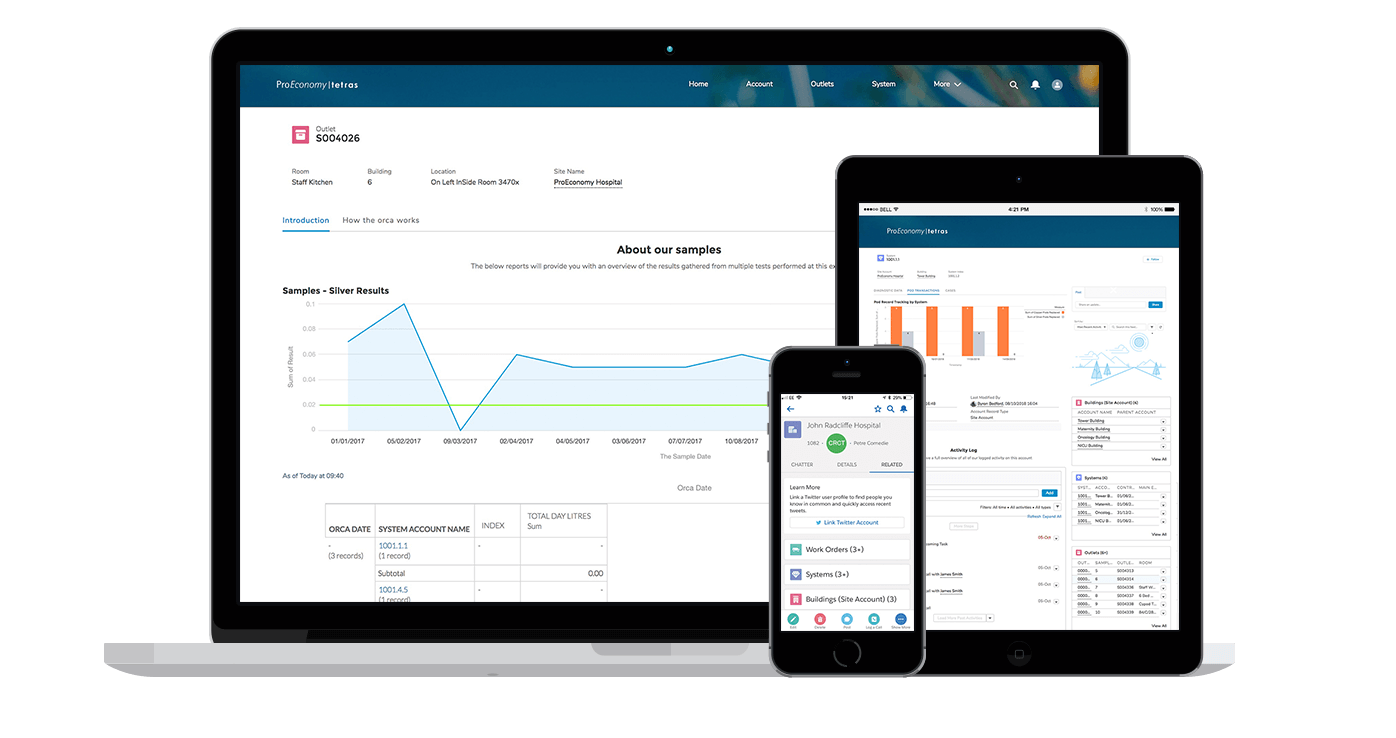 Up until now, estates and facilities managers have had two options: outsource their water sampling or sample their water internally, two costly and time consuming options. However, our water management system, Tetras, provides an all in one solution that combines water sampling, cloud based technology and water analysis in one easy to use, bespoke system.
With the ability to analyse sample results, trend site wide results, highlight problem outlets and even export results into an Excel spreadsheet, clients have better control over their water quality and total peace of mind that their site is well managed, safe and compliant.
After years in the making we are immensely proud to have developed a system unique to the water treatment industry that is making such a colossal difference to our clients.
Want to find out for yourself how Tetras is helping us to revolutionise water sampling? Get a free demo of our water management system here. 
Client Relations Team
The only way we can follow on from our water management system is by talking about our amazing Client Relations Team.
Unlike other water treatment companies, our client relations team are based in the UK and are always on hand to offer advice and solutions for our clients. From attending water safety group meetings and carrying out regular site visits to providing high level analysis to eradicate Legionella and solve water treatment issues, our client relations team go above and beyond to truly look after our clients and ensure that our customer service standard stands out from the water treatment crowd.
Maintenance Contract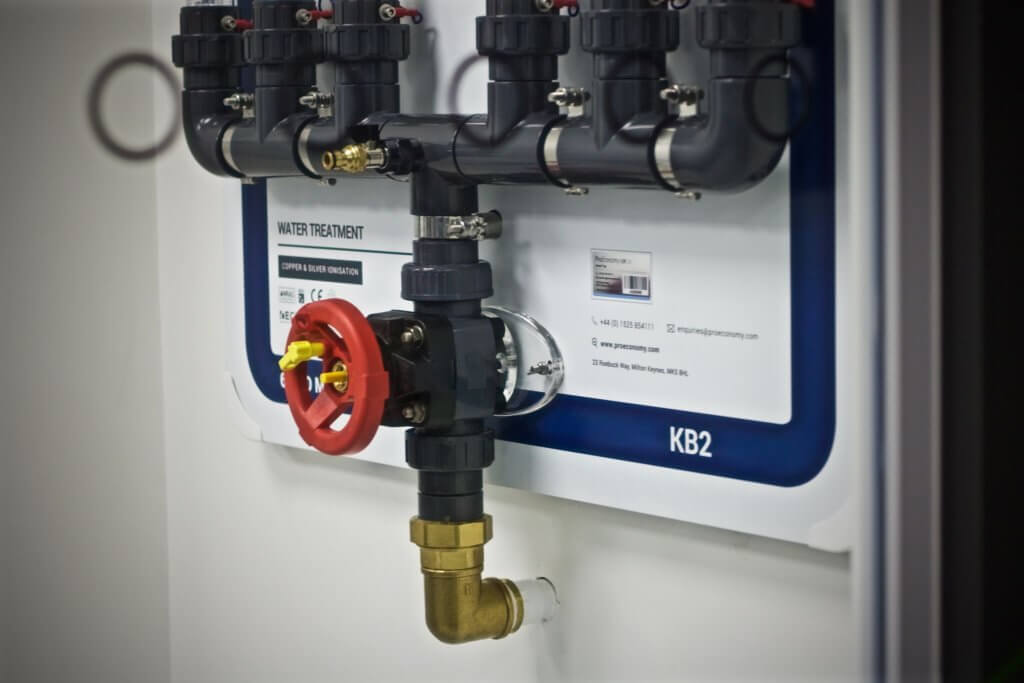 We believe that all water treatment systems need to be looked after and maintained to a high standard if they are to effectively control Legionella. Therefore, we offer maintenance contracts with the installation of all Orca systems which includes repairs of broken or faulty equipment. In this way we can give clients further piece of mind that their water treatment modality is compliant and working effectively to eliminate water risk.
Find out more about our maintenance service here. 
Fully Certified and Approved
Our Orca copper silver ionisation system is certified by a range of regulatory bodies. With WRAS approval, HTM0401 compliance, Article 95 listing and ACOPL8 approval, you can be assured that our water treatment modality is fully compliant with the latest legislation and can be used to control Legionella and Pseudomonas bacteria in water systems throughout the UK.
We've even received a Royal Warrant for Water Treatment Services to Her Majesty The Queen and hope our Royal Warrant, along with our other certifications, represents to our clients the exemplary water treatment service we provide.
Researching Legionella Control
Despite our plethora of certifications, the success of our Orca system in controlling Legionella at over 200 sites worldwide and the fact our online water management system is revolutionising water sampling, we are committed to continual research and development of Legionella control and water treatment. Headed up by our scientific director Dr. Birgitta Bedford, our research department analyse the effects of various factors such as temperature, pH, etc. upon Legionella and its persistence in water systems to push forward developments in Legionella control.
Meanwhile, as a company founded on a passion for safe, clean water, we are eager to make a difference in the wider world and the campaign for safe water. Therefore, we will continue to campaign and raise awareness and funds to end the water crisis and bring about safe, clean water for all.
Beating Competitors' Pricing
We know that estates and facilities managers must manage their site's finances and, that a lot of decisions will ultimately be influenced by price. That's why we offer the lowest possible price on our copper silver ionisation system.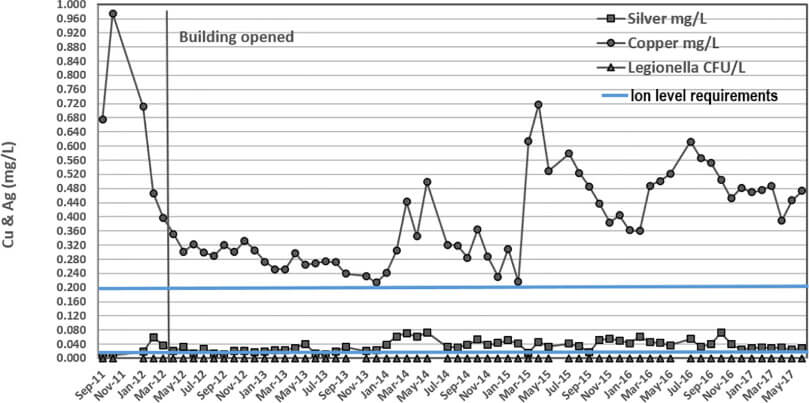 Meanwhile, as our Orca system has been scientifically proven to control Legionella at lower temperatures in a new building, sites can lower water temperatures, thus lowering carbon emissions and saving resources and money.
To find out more about how our water treatment and management service stands out from the water treatment crowd, contact us today.