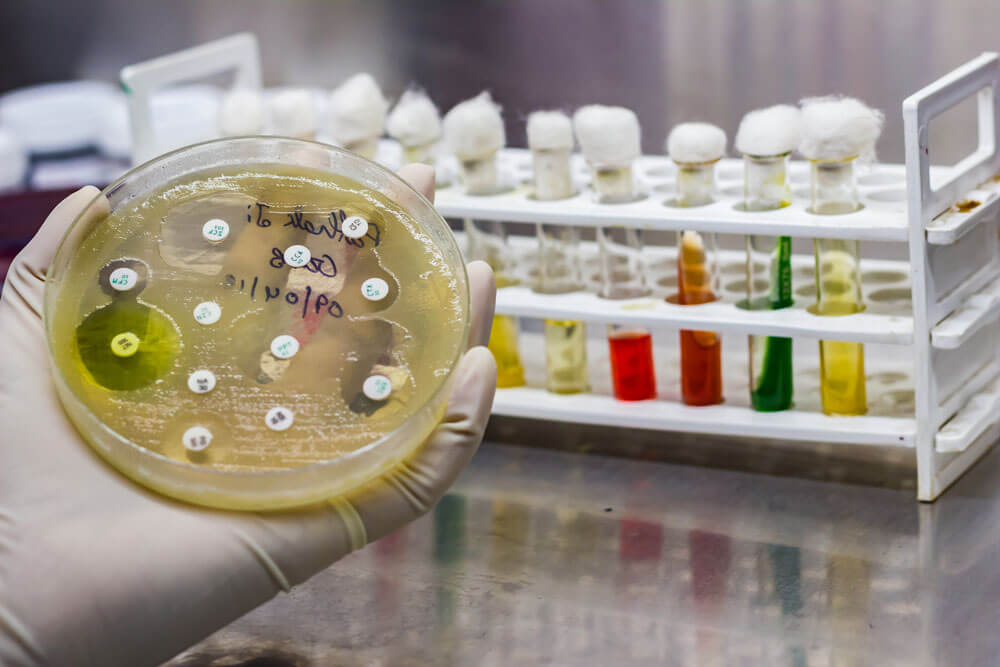 Public Health England recently published laboratory surveillance of increasing Pseudomonas bacteraemia and Stenotrophomonas spp bacteraemia in England, Wales and Northern Ireland during 2017. In this blog post we take a look at the report's findings and how ProEconomy's Orca system can effectively control Pseudomonas in water systems and cooling towers.
What Did The Report Find?
The report concluded that the rate of Pseudomonas spp bacteraemia increased from increased by 15.7% (from 7.0 to 8.1 reports per 100,000 population) between 2009 and 2017, and by 26.6% (from 6.4 to 8.1 reports per 100,000 population) between 2013 and 2017. These rising levels indicate a heightened threat from Pseudomonas bacteria, especially the most common species, Pseudomonas aeruginosa, which accounted for approximately 82% of all blood isolates of this genus.
The highest rate of Stenotrophomonas bacteraemia was observed among men and women between the ages of 65-74. Meanwhile the highest Pseudomonas bacteraemia rates were observed in patients over the age of 75 years (63.6 and 24.2 reports per 100,000 population in men and women, respectively) who are more vulnerable to respiratory diseases.
Resistance patterns for Pseudomonas aeruginosa between 2015 and 2017 for key antimicrobial agents remained broadly stable. On the surface this is a reassuring finding given recent research on increasing antibiotic resistance. However, Pseudomonas has an astonishing capacity for developing resistance to antibiotics. Therefore, this finding concludes that resistance patterns, although stable, actually remained high for 2017 (between 2-11% for a range of antibiotics).
The report found that the highest increases in Pseudomonas in England were in Public Health England Centres in the North East (51.9%; 5.4 to 8.2 reports per 100,000 population) and the South East (35.8%; 6.7 to 9.1 reports per 100,000 population). P. aeruginosa is rife in hospital settings. In fact, it is believed to be responsible for approximately 10% of hospital acquired infections (Mena and Gerba, 2009). Therefore, the report's high Pseudomonas counts, combined with the bacterium's antibiotic resistance, make it even more important to control Pseudomonas in hospitals.
How Can ProEconomy Control Pseudomonas?
With increasing Pseudomonas Bacteraemia, it is more important than ever to install a proven water treatment modality at industrial and commercial sites. ProEconomy's copper and silver ionisation Orca system, combined with our advanced water management system, Tetras, has been successfully controlling P. aeruginosa in water systems at over 200 sites worldwide for 25 years.
A 2008 study by Huang et al highlights that copper ion concentrations of 0.1–0.8 mg/L and silver ions concentration of 0.08 mg/L can achieve more than 99.9% reduction of P. aeruginosa after 6 hours (study by Huang et al 2008). In addition to this, the Orca, unlike other water management systems, has the following benefits:
Is non-corrosive
Has a proven residual effect
Is fully compliant
Creates no COSHH issues
Is effective at high and low water temperatures
You can find out more about our Orca system here, or book your free water treatment site survey to detect any Pseudomonas and Legionella counts at your site.
References:
Read the full Public Health England report here: https://assets.publishing.service.gov.uk/government/uploads/system/uploads/attachment_data/file/731162/hpr2618_psdmns-crrctd3.pdf
Find out more about Pseudomonas with our blog post: https://proeconomy.com/10-facts-everybody-know-pseudomonas-aeruginosa-10-ways-control-superbug/