Hotel Water Treatment
At ProEconomy, we provide advanced hotel water treatment with our Orca copper silver ioniosation system to control Legionella and provide safe, high-quality water for hotel facilities, guests and staff.
Why Do Hotels Need Water Treatment?
Used for food production, drinking, showering, cleaning, laundry, air conditioning and for guest facilities such as pools and hot tubs, water can be found almost everywhere in the everyday running of hotels and holiday resorts. As a result, water safety and compliance is vital for hotels to maintain their reputation and keep staff and visitors safe.
Fill in the form below to receive a free water site survey for your hotel to detect any Legionella control issues or water quality risks.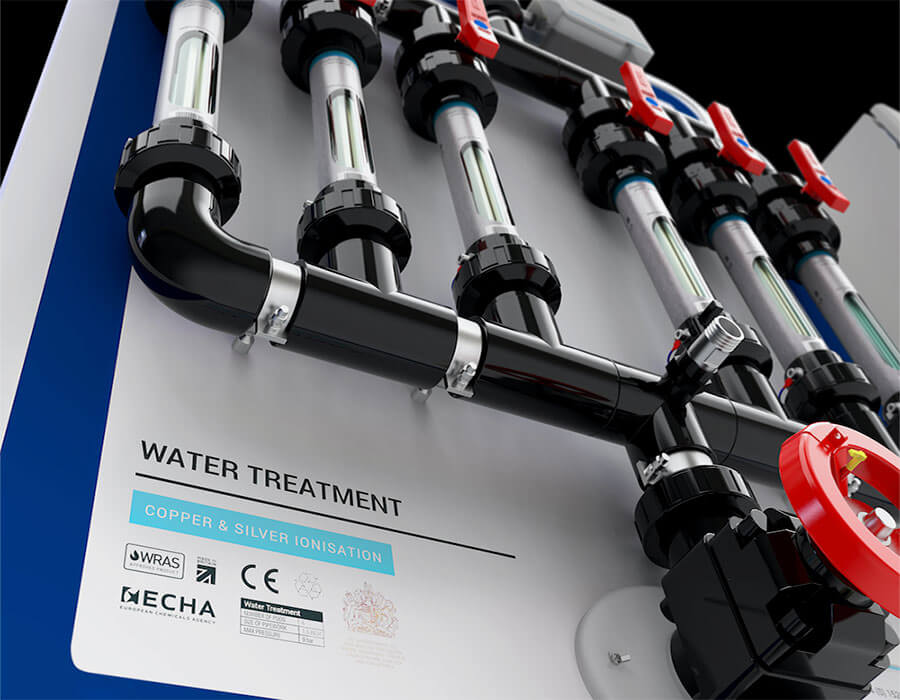 How Can ProEconomy Provide Advanced Hotel Water Treatment?
At ProEconomy, our Orca copper silver ionisation system offers proven Legionella control for hotels and holiday resorts and is currently installed at prestigious hotels across the UK, including The Lygon Arms and Peebles Hydro Hotel. Meanwhile, our advanced water sampling and cloud based water management system, Tetras, puts hotel and facilities managers at ease, allowing them to monitor sample results and highlight and treat any problem outlets before contamination occurs. Through our combined water treatment and management service, we are able to implement the following benefits for hotels.
Guest Safety
Found in water droplets Legionella bacteria can be a large safety risk for the tourism industry as a whole, especially hotels. If the bacteria is present in water systems, it has the potential to contaminate hotel guests and staff, making them seriously ill or even causing death.
By controlling Legionella with our copper silver ionisation system, hotel facilities managers can guarantee the safety of guests and staff alike.
Compliance
The hospitality industry as a whole is under increased scrutiny when it comes to infection control and therefore must meet stricter regulations, which poses a difficult challenge for facilities managers. From years of experience working with hotels and holiday resorts, and as Legionella control experts, we are well aware of industry compliance standards. Therefore, we can ensure compliance across the board to help facilities and accounts managers run a more reputable, trustworthy hotel.
To find out more about how we can help with hotel water treatment, contact our team. 
Low Energy, Low Cost
The Orca system is scientifically proven to effectively control Legionella at low temperatures. As a result, our clients can benefit from lower energy consumption and lower cost as well as proven Legionella control.
Advanced Analysis
Thanks to our Tetras water management system, our clients can see all water sample results in an easy to use online dashboard. Because of this, hotel facilities managers have transparent access to individual outlet and site-wide results so that any water quality issues are detected and therefore treated before contamination occurs.
Reliability
With a constant stream of guests and when issues can result in whole facility shut downs and guest health and safety risks, it is vital that hotel water treatment be reliable, consistent and compliant. At ProEconomy our Orca copper silver ionisation system has never failed to control Legionella at any site it is installed in while Tetras is helping to streamline water sampling and management at hotels worldwide. Adding to this, our client relations team offer high levels of customer service and are always on hand to offer advice and resolve problem outlets.