In a recent peer reviewed scientific paper published in the American Journal of Infection Control, it has been demonstrated that it is possible to control Legionella independent of temperature when copper silver ionisation is introduced into a new building in conjunction with an appropriately managed water system. With this in mind, we take a look at the benefits of Legionella control at low temperatures.
Save Energy
Maintaining high water temperatures has a high energy requirement. With sites looking to conserve energy, many are increasingly endeavouring to move towards more environmentally sustainable methods of water treatment.
In the study, reduced water temperatures saved 33% of energy and reduced carbon emissions by 24% compared to an equivalent temperature-controlled system. Therefore, by reducing water temperatures new build sites can lower their energy consumption and carbon footprint.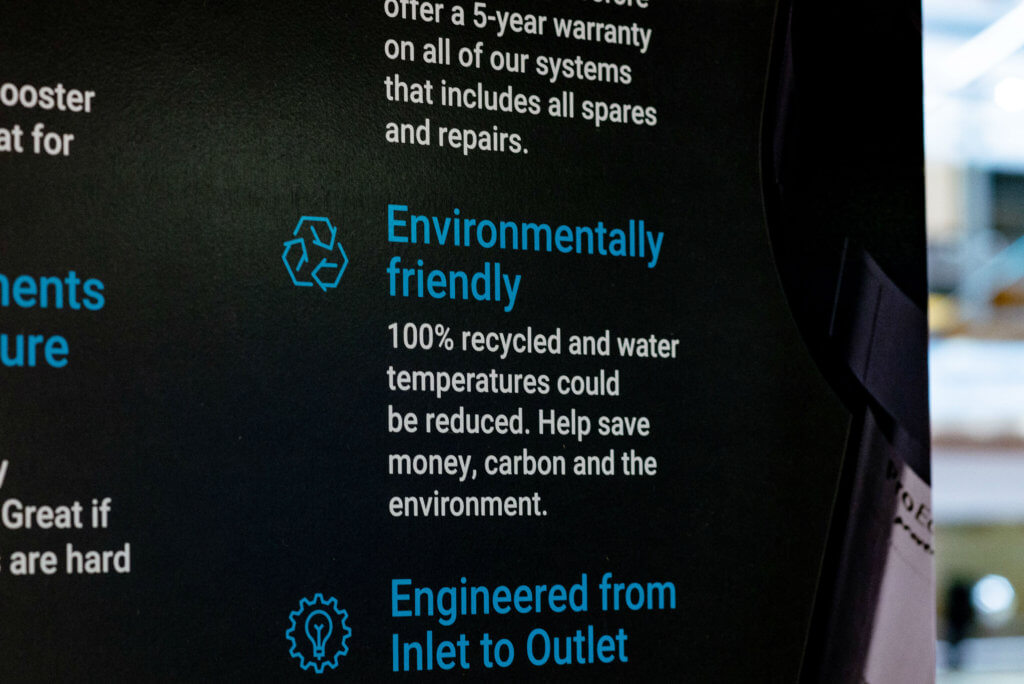 Save Money
Lower energy consumption means lower energy spend, saving sites significant amounts of money over time.
Thermostatic Mixing Valves (TMVs)
Essentially, TMVs combine hot and cold water to create safe, optimum water temperatures and reduce the risk of scalding. Despite their widespread use and benefits, TMVs are extremely expensive to buy, require arduous cleaning and maintenance and heighten Legionella risk and bacteria growth. Consequently, TMVs can prove very costly, and hazardous, for sites.
However, by reducing water temperatures when using a copper silver ionisation system, new build sites will no longer require thermostatic mixing valves. Consequently, they can significantly reduce their maintenance spend, lower their scalding risk and minimise the risk of Legionella and other water borne pathogens. 
Reliability
Most importantly, reducing water temperatures is scientifically proven to control Legionella with the use of copper silver ionisation. Of 1,598 routine water samples taken from September 2011 to June 2017 100% L pneumophila control was achieved with an average hot water temperature of 42°C.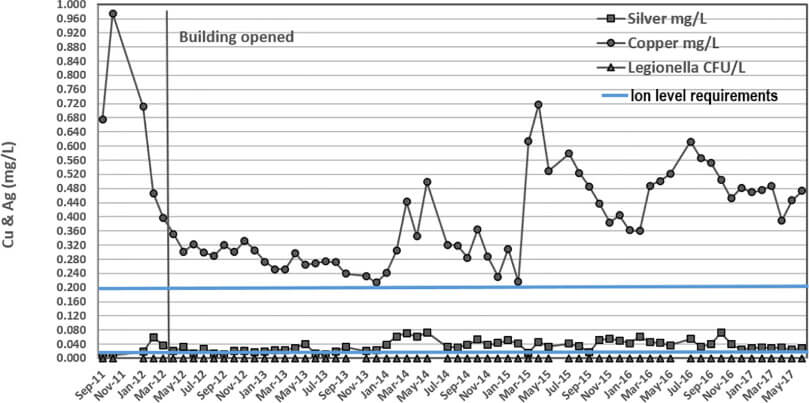 Plus, installing a copper silver ionisation system, as opposed to a traditional temperature control water treatment system, offers more reliable control of other water borne pathogens such as Pseudomonas.
Therefore, new build sites such as hotels, offices, care homes and private estates can maintain 100% Legionella control and run safe and compliant sites whilst simultaneously reaping the environmental and economic benefits of reducing water temperatures.
To find out more about Legionella control at low temperatures, you can read the full scientific paper here. Alternatively, contact our team to find out how our copper silver ionisation system could control Legionella at lower temperatures at your new build site.