After months of hard work and preparation, ProEconomy were delighted to unveil our showroom at The Building Centre, London at our official launch party on Thursday 12th July!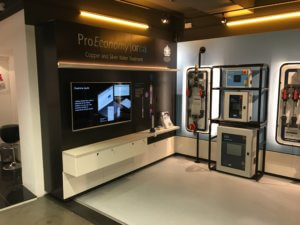 What Is The Building Centre?
The Building Centre is located in the heart of London and works with individuals, companies and organisations to provide exhibitions, events and online resources to help give an insight into the latest, innovative developments taking place across the UK.
About ProEconomy's Showroom
ProEconomy's showroom at The Building Centre is a pop-up exhibition containing information on our advanced water treatment and monitoring service. Furthermore, it is designed to provide a snapshot of the water treatment service you can expect from ProEconomy.
The ProEconomy team are on hand at our showroom to answer any questions, provide information on Tetras, our cloud-based water management system, and run through a live demonstration of The Orca, ProEconomy's copper silver ionisation system.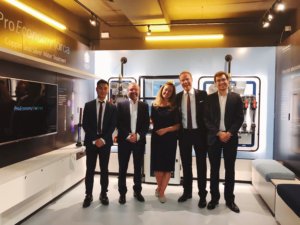 ProEconomy's managing director Byron Bedford, said:
We've spent months getting this showroom ready. The team are all very proud to showcase ProEconomy's water treatment system in such a fantastic space. If you're in London, do come and see the Orca system in action!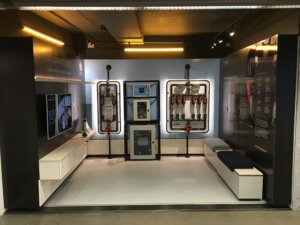 The Building Centre is located in Bloomsbury, London. It is open Monday – Friday 9.00am – 6.00pm and Saturday 10.00am – 5.00pm and all exhibitions are free to enter. So, what are you waiting for? Come and visit our showroom, have a chat to our team and see how ProEconomy's Orca system is controlling Legionella, Pseudomonas and other water borne bacteria.