After a year of accreditations, new Orca installs, industry events, the launch of our water management system and even a feature in Vogue, it's safe to say that 2019 has been a fantastic year for ProEconomy. In this blog we're taking a look back at our 2019 highlights reel.
Tetras Water Management System
What better way to kick off our highlights reel than with our new, cloud-based water management system. In early 2019 our Tetras water management system was rolled out to both new and existing clients.
With the aim of simplifying water sampling, our water management system provides transparent access to a site's water sample results. In their easy to use online dashboard, clients can trend sample results, analyse individual results, highlight problem outlets and raise a support ticket with our dedicated customer service team.
After years of setbacks building our water management system we're delighted to see it helping clients manage their water risk and are overwhelmed with the positive feedback we're receiving from estates and facilities managers. Just take a look at some of the awesome feedback below!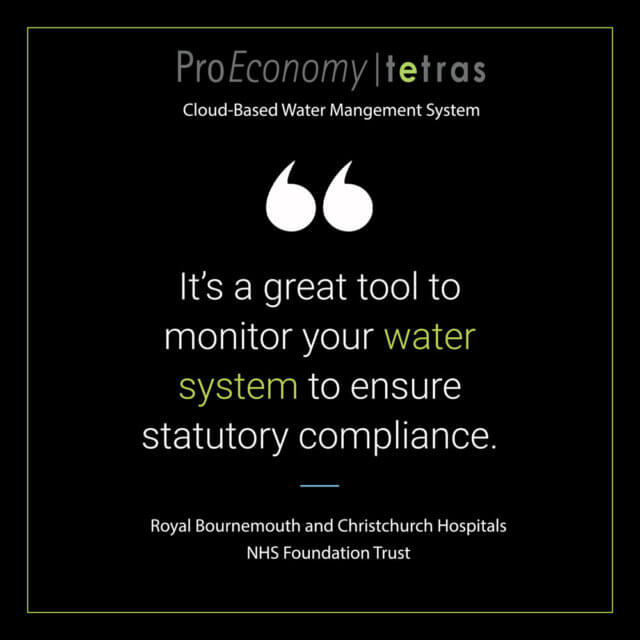 Proven Water Treatment
Of course, we couldn't create a highlights reel without giving precedence to our water treatment system, The Orca. Using copper silver ionisation our Orca system is controlling Legionella and eradicating water risk at prestigious sites across the UK and Europe and the results this year have been better than ever!
We've also seen a number of new installs and upgrades of our system this year. We think you'll agree our water treatment system is looking pretty great below after being plumbed in and commissioned by our fabulous engineer, Graham Dowers!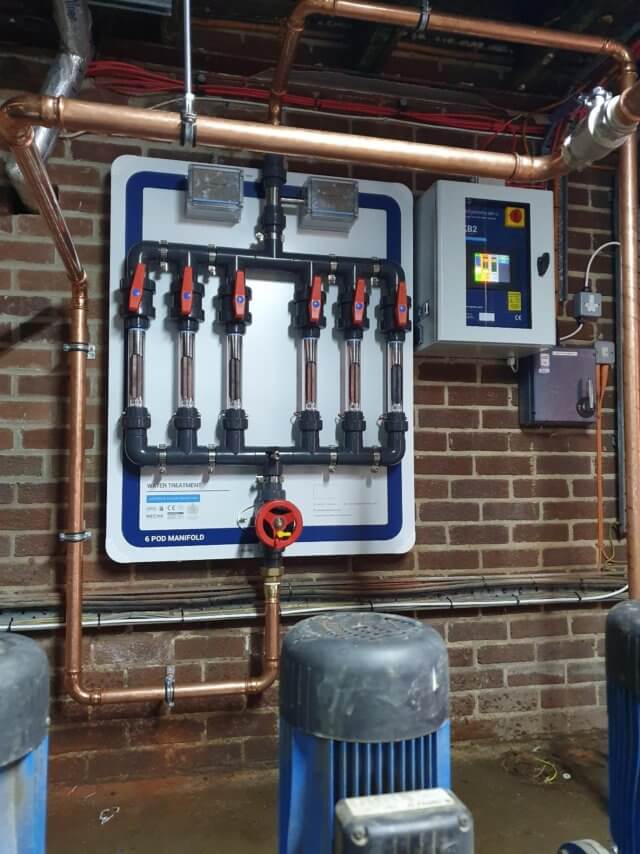 Legionella Control Association
We were delighted to announce that we became a Legionella Control Association registered company back in May 2019. Along with 300 other members, our membership shows our commitment to Legionella control and water treatment. Find out more about our membership here. 
Industry Events
Events are always a highlight of our schedule and this year has been no different. Including London Build, Education Estates and Healthcare Estates we've had a packed schedule of industry events. We've been privileged to talk about our water treatment and management service and listen to the needs of potential clients as well as the exciting innovations of fellow industry suppliers. We also sponsored the 5th Legionella Environmental Action Platform which brought together like minded individuals passionate about water quality with the aim of educating and motivating for an improved water quality future.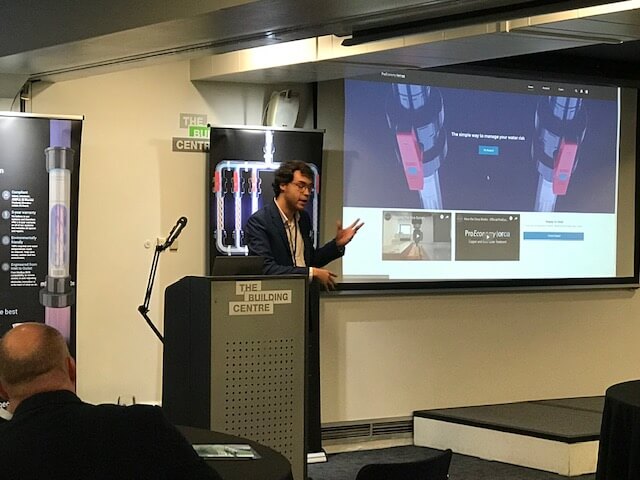 We're already looking forward to some amazing events in 2020. Stay tuned to our social media and blog for the latest event announcements.
New Point of Use Water Treatment System
Announced at Healthcare Estates in 2018, our point of use copper silver ionisation system, RAY, has been being trialled across the UK this year with really promising results. If these units continue to perform well then we will be ready for our first production run in early 2020. As the first point of use water filter of its kind with a whole host of benefits, interest in RAY has been fierce so register your interest now to avoid disappointment.
Keep your eyes peeled on our social media and blog in 2020 for the latest updates on RAY. In the meantime, just take a look at our fantastic point of use copper silver ionisation system below!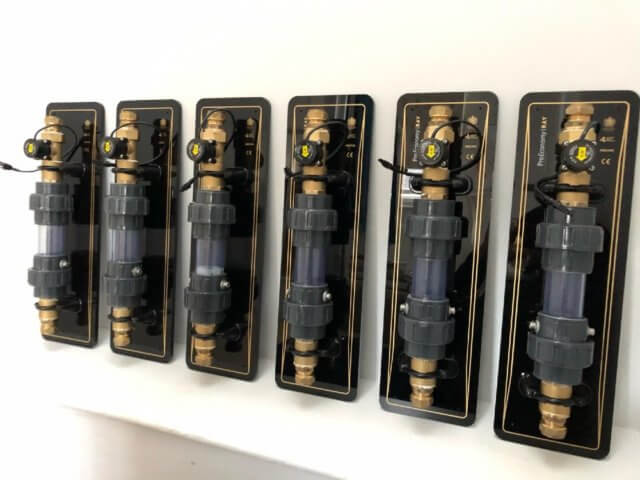 (P.S – Can you tell we're excited?!)
Prime PR
With so many big announcements we've wanted to shout about this year, we've had out fair share of PR! From IOSH magazine to the front cover of Building Facilities and Management magazine, ProEconomy have got where water can't (excuse the pun) with the aim of sharing our amazing water treatment and management service with industry professionals in order to improvement their water safety.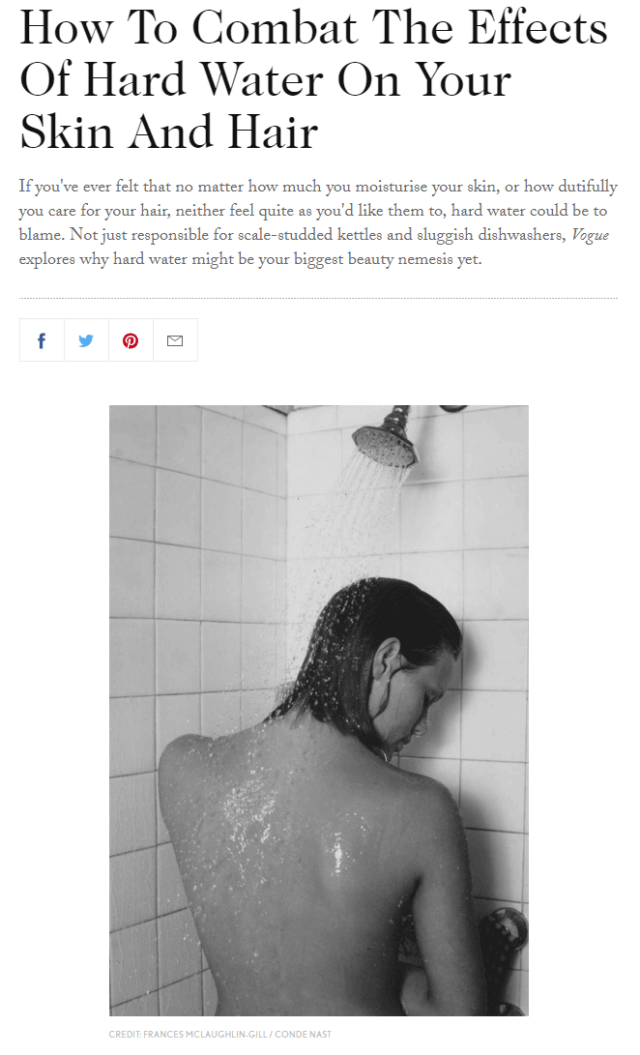 Our CEO, Byron Bedford, even had a feature in British Vogue earlier this year. We'll be busy trying to (somehow) top that in 2020, so keep your eyes peeled in the press for ProEconomy!
Exceptional Staff
Last, but certainly not least, we'd like to point out how amazing our staff have been this year. From our sales guys, to our water engineers and customer relations team, the whole ProEconomy team have worked tirelessly to deliver Legionella control and advanced water treatment and management to all of our clients. We wouldn't have achieved the amazing results we have without them and they truly are the heart of our company.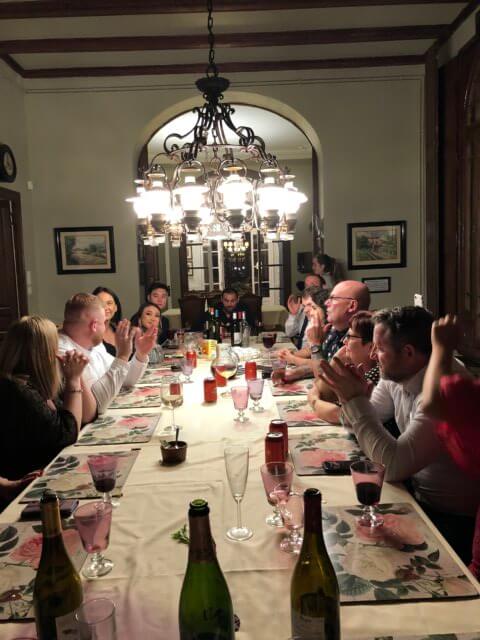 In fact, to celebrate their success and show them how much they are valued, we flew the whole team out to Barcelona for our Christmas Do this year!
Finally, thank you to everyone following us, reading about us and supporting us over the past 12 months. We hope you all have a very Merry Christmas and a wonderful New Year. We look forward to catching up with you all in 2020!