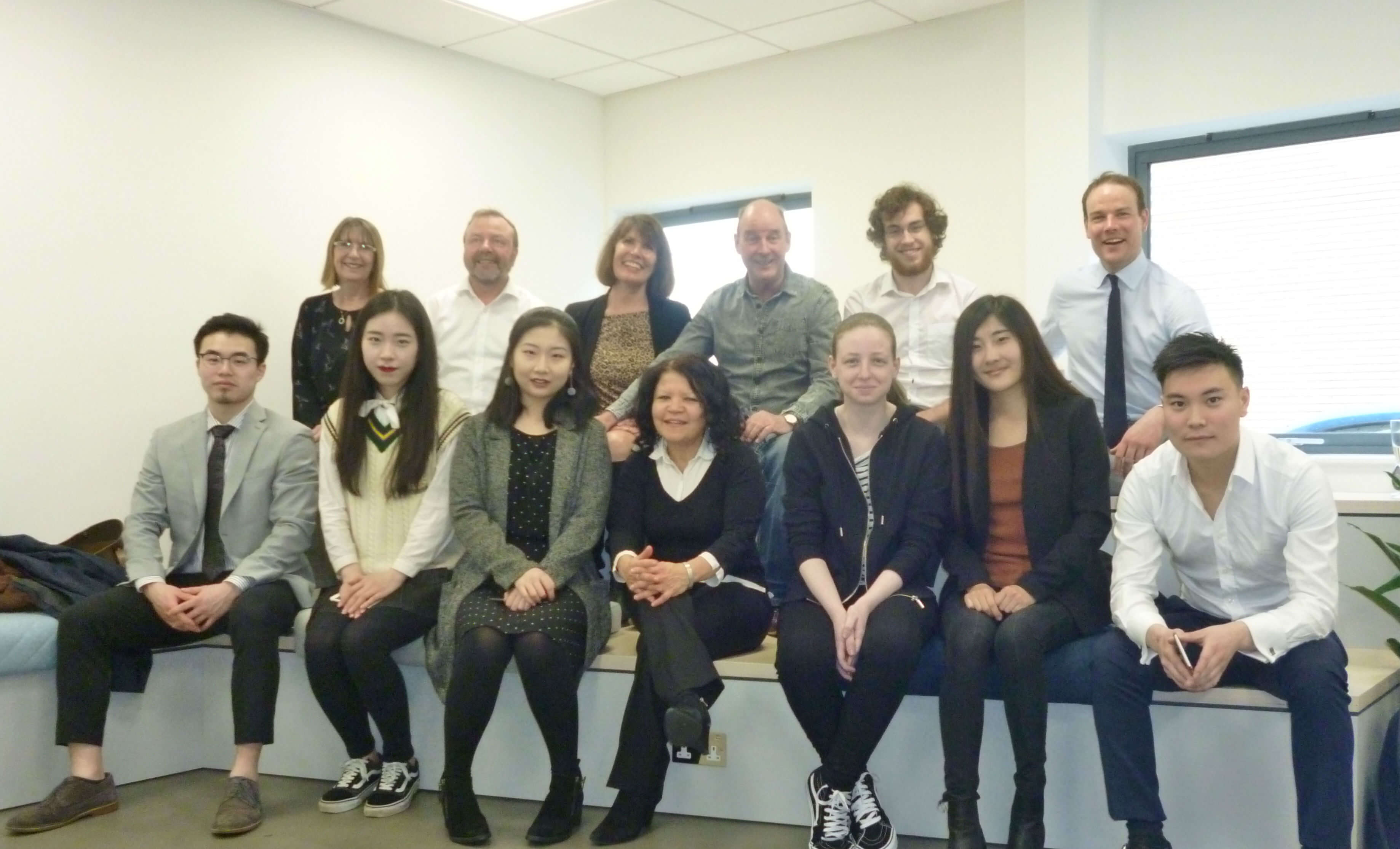 ProEconomy's Endeavour Awards Lunch Event took place on Thursday 12th April. We held this lunch to celebrate the hard work of the MSc students participating in the UCL-ProEconomy research collaboration projects and the KCL MSc students doing their internship at ProEconomy.
The MSc Students
At ProEconomy, we acknowledge the importance of research into water treatment and the importance of collaboration, whether this be with fellow scientists, businesses, clients or students. Therefore, we have embarked on a collaboration with two top London universities, University College Global University and Kings' College London.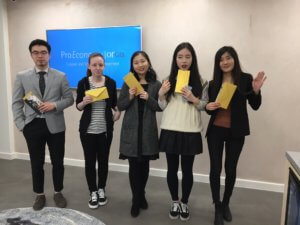 For their masters degrees, the UCL MSc students have been researching water treatment methods. The students investigated the effectiveness of Copper and Silver Ionisation for the inactivation of microorganisms. This included P. aeruginosa, S. maltophilia, and viruses using the bacteriophage MS2 and its host E. coli. Furthermore, they looked at how effective CSI technology is at preventing biofilm formation, disrupting existing biofilms and whether corrosion of water pipes could occur. Their research will be available in industry magazines and web articles shortly, or, you can preview their results here.
Meanwhile, our King's College London students came to ProEconomy on a three-month internship as part of their Masters degree programme on Environmental Monitoring, Modelling and Management, at KCL's Geography Department. The Geography Department at KCL has a long-established 'environmental internship' accredited work experience module. This is the second year ProEconomy has accepted interns from KCL to work at ProEconomy towards their MSc module.
During their internship, students undertaking research, data analyses, writing case studies, writing blogs and learning about the water treatment industry.  We believe this is a mutually beneficial collaboration. The students get 'hands on' experience of working within an organisation which uses the latest water treatment technology in an environmentally-responsible manner. Furthermore, this provides them with vital practical experience for future employment. Meanwhile, it enables ProEconomy to work with able and motivated research students from a prestigious university. In fact, two students from last year's ProEconomy-universities collaborations with UCL (Diego Jimenez) and KCL (Daniel Wong) are now ProEconomy employees.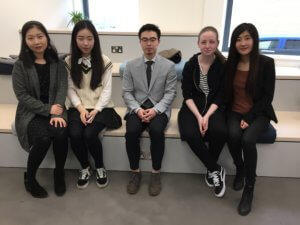 The Endeavour Awards Lunch
All of our students, both from KCL and UCL, have been working incredibly hard on their respective placements. Therefore, the Endeavour Awards Lunch was a chance to enjoy some refreshments and celebrate their achievements.
Endeavour Award Winners
During the lunch, we show-cased the students work and announced the three winners of our Endeavour Awards, chosen from all our UCL and KCL students.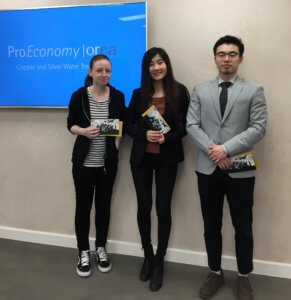 The worthy winners were awarded a Virgin gift card to be used on a range of Virgin services.  The three recipients went above and beyond the requirements of their projects and showed an outstanding commitment to their research.
1st – Evangelia Ioannou
2nd – Xinyuan Liu (Amber)
3rd – Peidong Wu
Employees Of The Month
Meanwhile, our KCL interns also received cash prizes after being named as ProEconomy's employees of the month for March. Evangelia Ioannou, Ruohan Pan, Yiqing Zhou, Xinyuan Liu and Yizhong Wang interns demonstrated a commitment to their research and ProEconomy's work during their placement.
We would like to thank all of our research students and interns for their excellent hard work and commitment. We wish you all the best in your further studies and wish you all a prosperous career!